Below is a picture of my Piper PA12 (C-FCHO) as I brought it home. I bought it in Hay River, Northwest Territories. Since the Certificate of Airworthiness had expired some years before and I planned on rebuilding it anyway I felt it would be easier to just pull the wings off and truck it back. If I'd known how much work was involved in the rebuild I probably would have had second thoughts about starting it.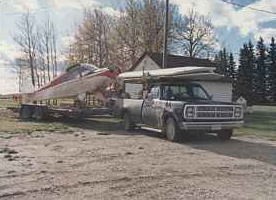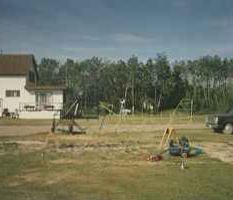 Unfortunately I did not take a lot of pictures of the rebuild in progress. The second picture above is a picture of the steel tube frame sitting on some sawhorses after sandblasting and painting, you have to look close as there is not much to see. It's quite obvious That the aircraft was stripped down as much as possible.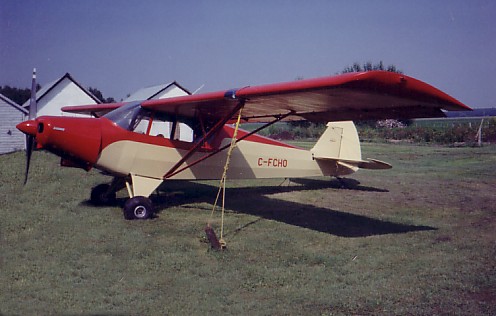 This is the picture of the aircraft as it looked when finished. The colours and the colour scheme were as close as I could make to the original from 1947. There are some differences from the standard aircraft;
I installed a 150 hp Lycoming O-320-A1A engine, original was an O-235 115 hp.
The wings were extended about 2 feet/side and fiberglass wingtips were added.
The ailerons were moved outboard and shortened slightly.
PA18 ailerons were modified and used as flaps.
The baggage compartment was extended, which involved moving the battery box and elevator bellcrank.
The horizontal stabilizer and elevators were replaced with balanced elevators and matching stabilizers from a PA18.
Unfortunately I found out that aircraft ownership is just too costly, even when I can do my own maintenance. The aircraft was worth too much after the rebuild and I decided that between the storage and hangar costs it was way too expensive a toy so I had to sell it.